It's over! Skip to the results.
---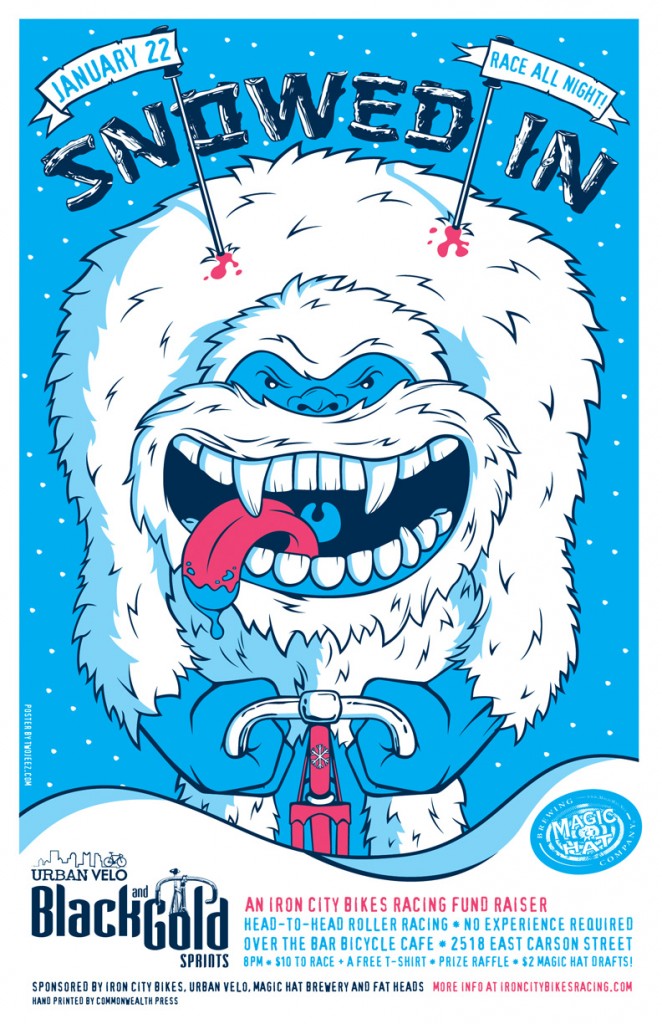 January 22, 2010
Get ready to spin your face off at the first Black and Goldsprints of the year. Iron City Bikes and Urban Velo have paired up again to bring you a crazy night of indoor bicycle racing, music, and beer.
Head To Head Bicycle Racing
Qualifying will begin at 8pm @ Over The Bar Bicycle Cafe
No experience needed
$10 to race, first 30 to register will get a free tshirt
$2 Magic Hat Beers All night – 100% of Beer Sales goes to the Team
Prizes will be raffled off all night
Sponsored By: Urban Velo, Magic Hat brewing, Fat Heads, OTB Bicycle Cafe, and Iron City Bikes
Get some more info:
Results
…are on the Iron City blog.
---
One Response to " Snowed In "
Comments:
Leave a Reply
Trackbacks & Pingbacks:
Pingback from A very biketastic week » Pittsburgh Alleycats
January 18th, 2010 at 12:23 pm

[…] Friday: Snowed In: gold sprints with […]