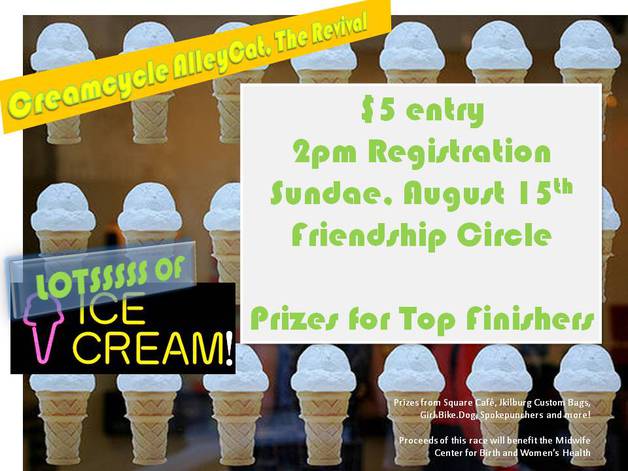 When: Sunday August 15th; registration at 2pm, 3pm start
Where: Friendship Circle between Millvale & Mathilda
How much: $5
Prizes: Yes! And ice cream!
Checkpoint race and fun-ride.
The fun ride will be 5-10 miles, depending on ability and energy of the rider, ride as little or as much as you want but still be ready for ice cream fun at the finish! The full race length continues to be 15-20 miles (depending on how you do your checkpoints). And you can go at your own pace—so it doesn't have to be strenuous.
Goodies from local businesses and ice cream. vegan options available
Cost: $5. Prizes for top finishers!
An alleycat to benefit the mid-wife center.
RSVP on Facebook
---
No Responses to " The Creamcycle Revival "
Comments:
Leave a Reply